A brand new hub of 60,000 sqm mixing offices, premium amenities and retail designed by KPF and BOD to be developed in different phases.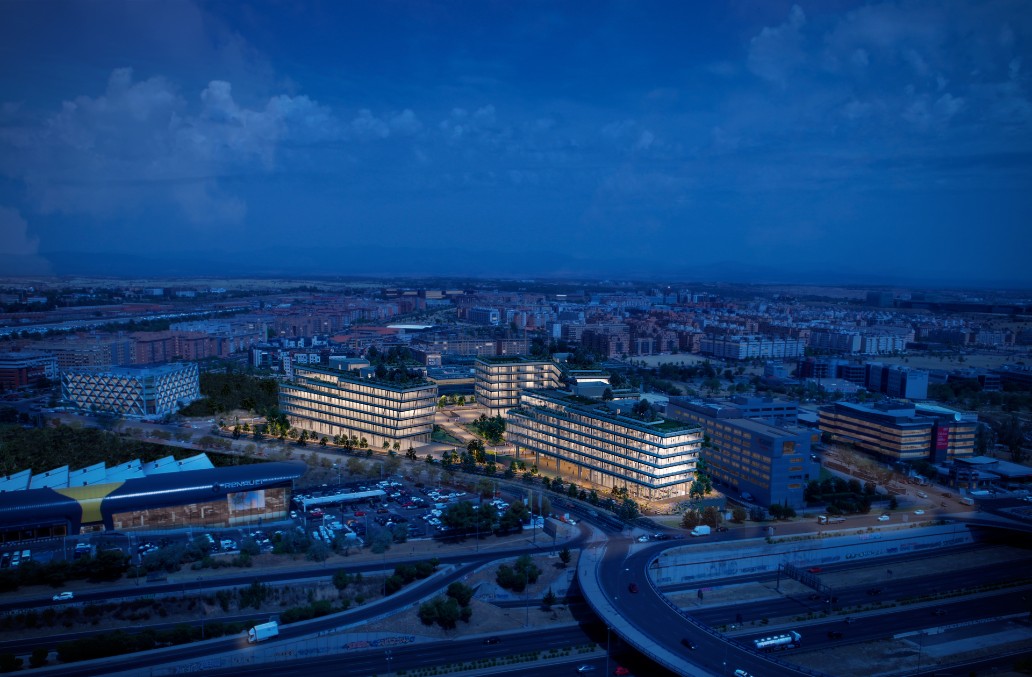 PHASE 1
The first phase of 20,000 sqm comprising offices, premium services and retail has been completed.
A strikingly modern, fantastically bright and spacious six storey development with an iconic stepped façade and exceptional visibility from the A1.
Two spectacular lobbies with 5 m ceiling heights which can be used for private functions.
5 floors of highly flexible offices of up to 3,700 sqm each, divisible into 4 independent modules per floor, as well as a ground floor that can accommodate both services and office spaces.
Work spaces with 3 m ceiling height and full of natural light, thanks to the full glass façade.
An efficient and flexible design with a density ratio of 1 person per 8 sqm of leasable space.
Car park capacity unique to the market with a ratio of 1 space per 30 sqm of offices.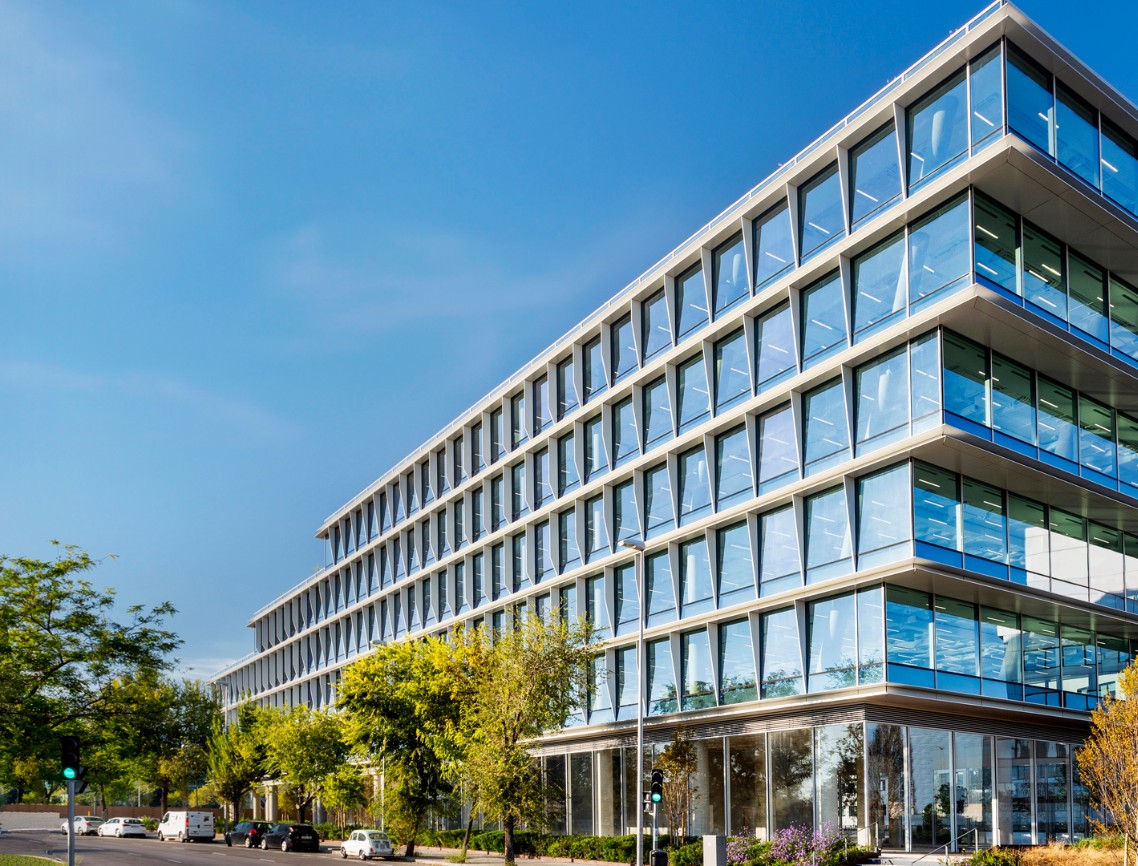 Reinventing
the world of offices
1B 1,944 sqm
1A 1,841 sqm
1,246 sqm
698 sqm
820 sqm
1,021 sqm
Divisible
in 4 parts
3rd Floor
Part A: 1,841 sqm
Part B: 1,944 sqm
Stairs
Lifts
Bathrooms
Offices
Occupation ratio: 1:8 
408 desks 
154 people meeting room capacity 
Informal areas
Occupation ratio: 1:9
344 desks
128 people meeting room capacity
Informal areas
Stairs
Lifts
Bathrooms
Offices
Meeting rooms
Communal areas
Distribution example of possible amenities:
Stairs
Lifts
Bathrooms
Lobby
Green zones
Park access
Co-working
Gym
Restaurant
Designed
to inspire talent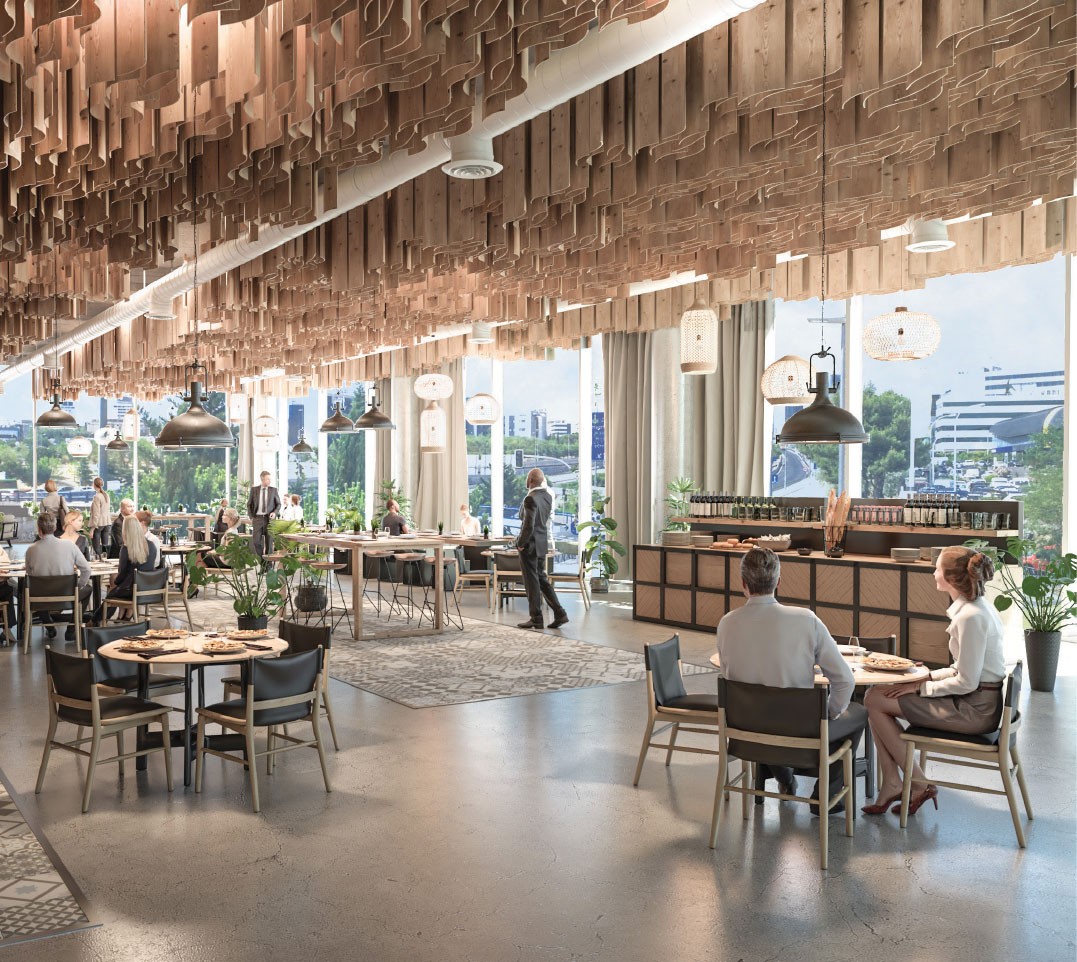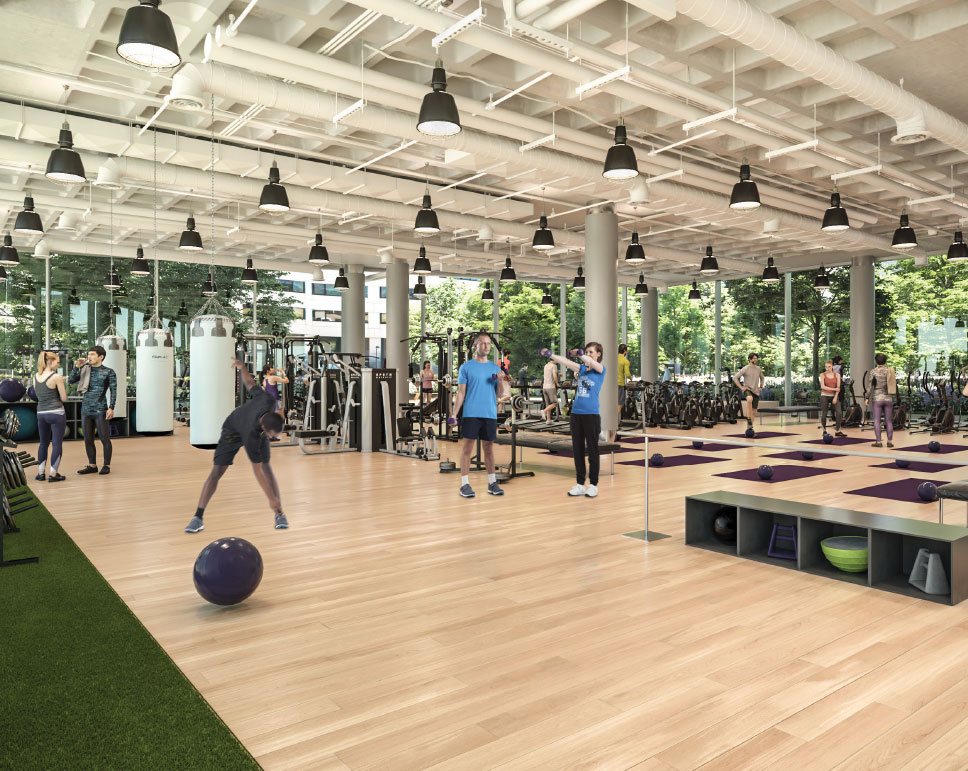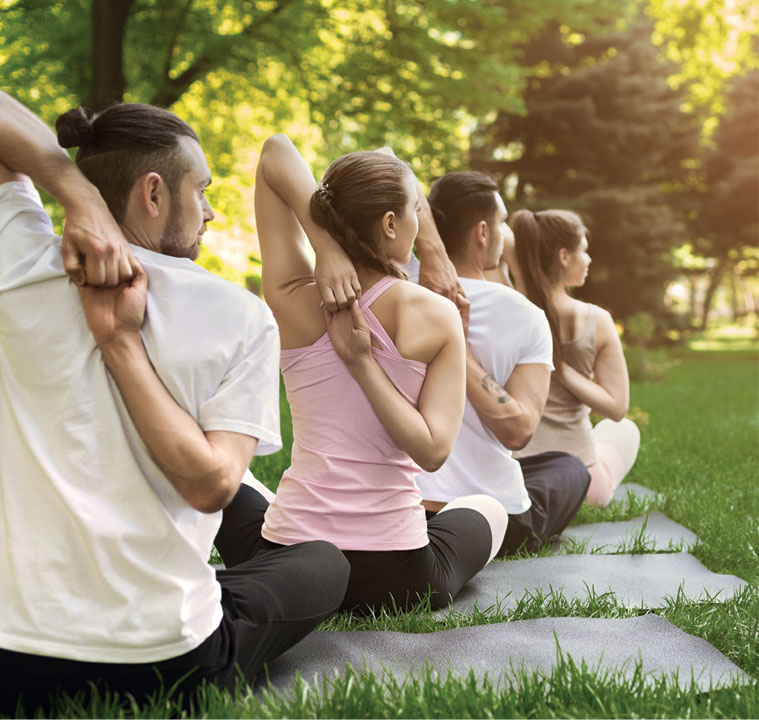 Park with green areas and spacious private and communal terraces.

Open rooftop spaces to relax, practice sports or hold corporate vents.
Ground floor designed with the flexibility to include:
Shops

Restaurants

Gym

Concierge services

Co-working spaces
Services to
make life easier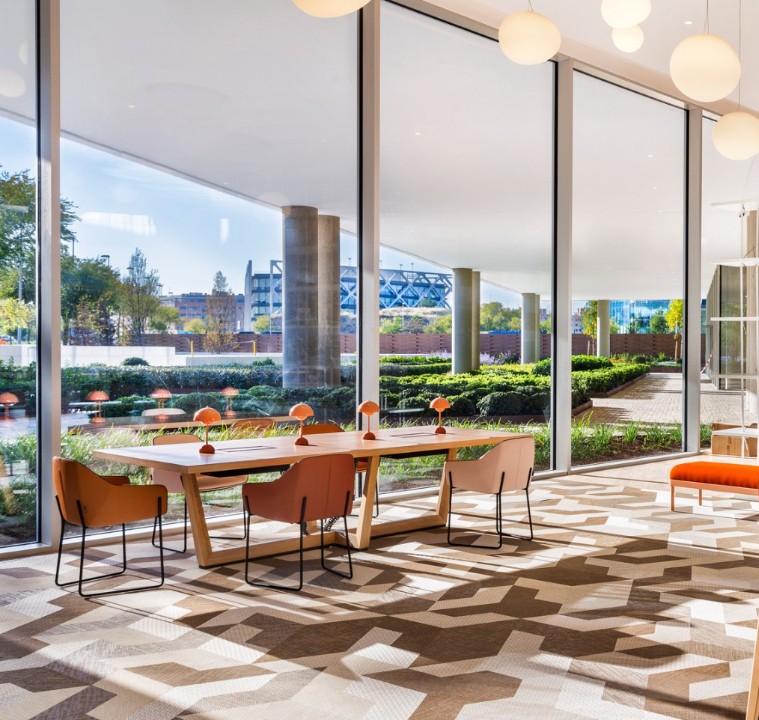 Reception and internal messaging

Wifi in all communal areas

24/7 security

Property Manager to oversee all on-site staff and services and to answer all tenants' requests

Maintenance team
It's all about people and creating exciting, high quality work spaces